University of Applied Sciences in Tarnow
Who are we

University of Applied Sciences in Tarnow (UAS Tarnow) was called into being by the order of the Council of Ministers of the Republic of Poland in May 1998 as the first higher education institution of a new type in Poland. It educates its students at the first level (bachelor/engineer) and at the second level (master). Total number of students exceeds 3700. There are over 300 academic teachers employed, including around 100 professors and associate professors
Why we are Participating in the Project
At University of Applied Sciences in Tarnow we believe it is important to collaborate on European level with institutions of Professional Higher Education to design effective, efficient and replicable interventions to the specific problems faced by PHE in the area of designing intercultural geriatric care simulation blended courses. UAS in Tarnow believes that joint trans-national approach to the course preparation will harmonise and improve the overall quality of preparing future nurses to effective care of the elderly.
Our Role in the Project
The University of Applied Sciences in Tarnow, Poland, is the Coordinator of the project. Also, the UAS represents Polish professional higher education institutions in the project and will bring in the knowledge and experience on Polish PHE. Moreover, UAS in Tarnow will participate in the consortium to produce all the project outputs. We are the lead in developing the first intellectual output, which will constitute a model of culture sensitive blended/distance simulation teaching and learning in the field of geriatrics.
The model will have the form of a methodological guide that will include the methodological tools to carry out further activities. The guide will be reviewed and commented on by all partners and approved by consensus by the whole partnership, before proceeding to the other output activities.
Our Team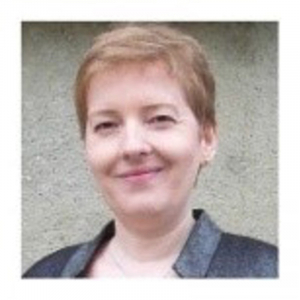 Aneta Gochowska
Lecturer
Aneta received a PhD degree in health sciences at the Jagiellonian University's Collegium Medicum in Krakow. She has a specialization in cardiological nursing and internal diseases nursing. She works as a lecturer at the Nursing Department at the PWSZ in Tarnów.
GNurseSim

Anna Stefanowicz-Koco
Head of International Office
Anna is an M.A. in English Phillology, University of Adam Mickiewicz in Poznan, Poland. EFL and ESP teacher with over 20 years of experience as an academic teacher and manager of International Office. She is also an author and co-author of several academic publications in the field of Applied Linguistics and Distance Learning and Teaching.
GNurseSim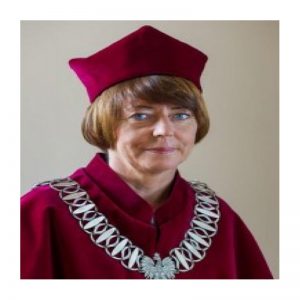 Małgorzata Kołpa
Rector
Malgorzata is a Doctor of health sciences and a Master of nursing, with nursing experience gained in the operating room, and the Department of Neurosurgery Regional Hospital. St. Luke in Tarnow, obtaining the title of specialist in the field of nursing in the operating theatre. Since 2003, employed as a lecturer in the Department of Nursing Institute of Health of the UAS in Tarnów. Since 2005 the Deputy Head of the Department of Nursing, and in 2012 took over the duties of the Head of the Department of Nursing. Since 2015 the Vice-Recor and since 2020 the Rector of the UAS in Tarnow.
GNurseSim