Malta College of Arts, Science and Technology
Who are we?

MCAST is the Malta College of Arts, Science and Technology and is the largest vocational institution in Malta.   The Mission Statement clearly emphases the international dimension of the education and training to be provided to all its students. Our mission statement that guides the College and its employees is as follows: "To provide universally accessible vocational and professional education and training with an international dimension, responsive to the needs of the individual and the economy".  The main role of the College is to provide vocational education and training to Maltese young people in order to satisfy the requirements of the local industry.
The College, a unique institution on the Maltese Islands, is made up of 6 Institutes, mainly:
Institute of Information and Communication Technology,
Institute of Business Management and Commerce
Institute of Engineering and Transport
Institute for the Creative Arts
Institute of Community Services
Institute of Applied Sciences (including Centre for Agriculture, Aquatics and Animal Sciences)
The College teaches Entrepreneurship skills to its students and also runs a business start-up and incubation Centre. Students with business ideas are encouraged to set up show at this Centre and free mentoring and guidance is provided by the College.
MCAST is a self-accrediting institution with programs pegged at the various EQF levels and are assigned a number of ECTS. MCAST offers Vocational Education and Training (VET) full-time or part-time courses ranging from EQF Levels 1 to 7.
Why we are Participating in the Project
Through the MCAST International Office, students and staff are given the opportunity to engage with institutions across Europe by participating in the various Erasmus+ programmes available. With over 25 active projects, MCAST strives to enrich the students' learning experience while constantly improve the quality of courses available.
At MCAST we believe that simulation training is a safe way to train our students to be prepared for providing effective care to their patients and service users following graduation and eventual engagement into the healthcare workforce. The GNurseSim project provides MCAST another opportunity to collaborate with other European institutions to achieve the common goal of improving the quality of healthcare service through promoting and engaging in innovative approaches to deliver training which will benefit both students and staff at MCAST as well as the community in general.
Our Role in the Project
MCAST strategically promotes alternative learning pedagogies and progression routes to make lifelong learning available to all students. On this project, MCAST will guide partners in producing a set of guidelines and recommendations following implementation of the proposed E-learning course in intercultural geriatric nursing within live environments at each participating institution.
Our Team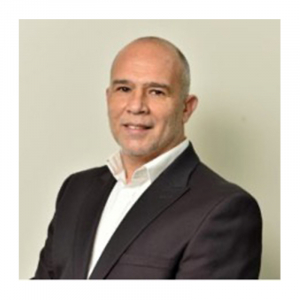 Neville Schembri
Senior Lecturer
Neville is a general nurse by profession and holds a Post Graduate Diploma and Master of Health Sciences in Health Services Management (University of Malta) together with a Post Graduate Certificate in Vocational Education and Research (MCAST). He is currently reading for a Professional Doctorate in Health at the University of Bath, UK. Currently Neville is a Senior Lecturer at the Malta College of Arts Science and Technology (MCAST) lecturing critical care, leadership and management on the BSc (Hons) Nursing program in collaboration with Northumbria University, UK.
GNurseSim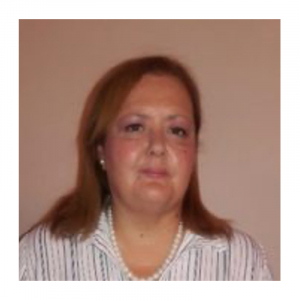 Phyllis Farrugia Abanfi
Lecturer
Phyllis is a Lecturer and the coordinator of the Degree Nursing Programme being offered at the Institute of Applied Science at MCAST in collaboration with Northumbria University, Newcastle, UK. She graduated as a nurse in 1988 and holds a Bachelor of Science (Hons) in Nursing Studies awarded by the University of Malta; a Diploma in Management (University of Leicester),Post Graduate Certificate in Vocational Education and Research Methodologies (MCAST) and a Masters in Gender Studies (University of Malta). Phyllis is a state registered nurse with the Council for Nurses and Midwives in Malta. Her area of practice is geriatrics, Intensive therapy unit and private hospital management. Her research interests are primarily towards gender issues in nursing, Intensive Therapy nursing, nurse education and gerontology.
GNurseSim