Centria University of Applied Sciences
Who are we

Centria University of Applied Sciences is a multi-disciplinary, dynamic and international higher education institution on the Finnish west coast. The main campus is in Kokkola, but Centria UAS has campuses in Pietarsaari and Ylivieska. Centria UAS has about 3000 students and 300 staff members. Currently Centria offers 24 undergraduate programmes, and 6 Master's level programmes in 5 different fields.
Internationalization has been regarded as a core value in our strategies. In practice this means that Centria graduates shall have an ability and a will to function in an international and multicultural environment, and understand diversity and global challenges in their own fields. This entails in turn that internationalisation is integrated in both teaching and research and development, and that our staff are actively collaborating with fellow colleagues at partner institutions abroad and that we run versatile exchanges programmes for both students and staff. Centria is one of the most internationalized universities of applied sciences in Finland, as about 20% of our students come from abroad and represent more than 40 different nationalities.
Why we are Participating in the Project
The GNurseSim-project gives the opportunity to develop blended learning and simulation pedagogy in nursing, based on research evidence. The project will develop nursing education for gerontological nursing, but the results of the project can also be utilised in other areas of nursing education.
The development of competence in gerontological nursing is highly topical as the population is ageing in Finland, in Europe and globally. Nurses need new competence to meet the diverse needs of the ageing population. The project provides ways to strengthen the competence of gerontological nursing in our region.
The project is relevant and useful for teachers as it enables the sharing of experience and good practices and the development and piloting of new diverse teaching methods, blended learning and simulation pedagogy within the European cooperation network. The results of the project will enable us to develop teaching and learning methods and environments, based on research evidence and to develop our own teaching competence. Through collaboration, we can expand and diversify our resources.
Centria's teaching emphasises internationalism. Therefore, it is essential that the project provides the opportunity to network with international partners and thus strengthen Centria's internationalism. The project focuses intercultural issues in gerontological nursing, which is also important to Centria, as our organizational culture emphasises multiculturalism in our activities.
The focus of the project is not only the teachers but also the nursing students who clearly benefit from the results of the project in relation to competency strengthening. Background knowledge of the students collected in the project also engages the students in the project and brings their voices to be heard when developing teaching and learning methods. This is in line with the Centria's strategy of having a student and his/her future in employment at the centre.
Our Role in the Project
We will participate as a partner in all the intellectual outcomes of the project. We are involved in the collection of background data, the development, piloting and evaluation of models for simulations and other blended learning solutions for gerontological nursing. Based on the experiences of implementing models for teaching and learning, we participate in the development of guidelines for other fields of nursing as well.
We will engage the teachers and students at our university in the work packages of the project by gathering insights from them on gerontological nursing and how to learn and teach it. As a project partner, we conduct research and participate in dissemination of the results and writing publications on the subject together with our other partners.
We actively participate in project meetings and contribute to the activities of the project in accordance with the project plan. We communicate in a diverse and active manner within our own university as well as in our networks about the project and share information about the project activities and their results. Our goal is to be an active and responsible partner in the project, strengthening openness, sense of community and working together.
Our Team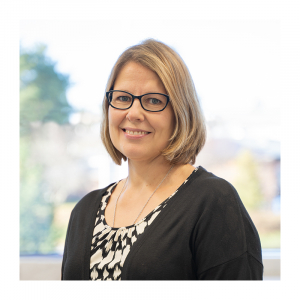 Hanna-Mari Pesonen
Principal Lecturer
Hanna-Mari is an RN and PhD motivated to develop teaching in collaborative networks. Her professional and academic interest focuses on the quality of life of older people and people living with memory disorder and issues of mental health promotion. She has expertise in educational planning, project management and supervision and counselling.
GNurseSim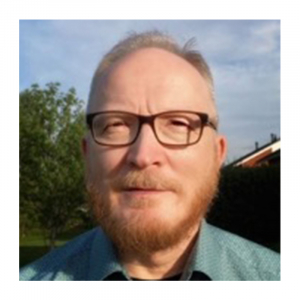 Timo Kinnunen
Head of Nursing Degree Programme
Timo is a MHSc, RN and has large expertise in management and nursing pedagogies. In his doctoral studies, he is interested in health technology and registered nurses' competencies in various environments in health care settings. In addition, he has been co-writer of two textbooks from the field of Perioperative Nursing.
GNurseSim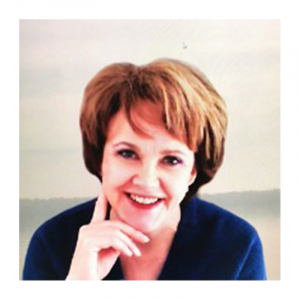 Annukka Kukkola
Principal Lecturer
Annukka is a PhD, RN and has extensive expertise in the care of the elderly in Finland. She is in charge of the Master´s degree in Social and Health care at Centria. Recently her interest has been the management of elderly care in the context of home care and nursing home services.
GNurseSim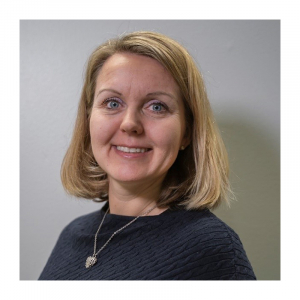 Anne Prest
Senior Lecturer
Anne is MHSc and RN working as a senior lecturer of nursing. Her areas of expertise include elderly care, memory disorders, infection control, clinical nursing skills and palliative nursing. Anne also has experience in simulation teaching and project work. Nursing Science is an area that Anne actively follows and utilizes in her teaching.
GNurseSim